Tuesday, 12 July 2011 12:45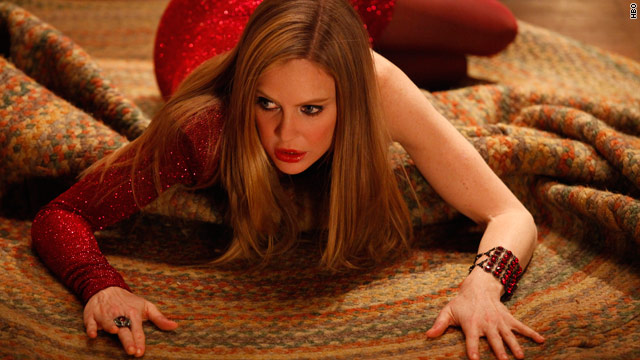 Last night's episode was the calm before the storm with witches gone rogue, a little role reversal between vamps and the emergence of a new top cat in Hotshot.
After Sookie rolled up on Eric dazed and confused and half-naked, she discovered that he had, in fact, taken a turn for the better. Kinder, though still true to his vampire urges, Sookie agreed to help him so long as he didn't touch and/or feed on her. [Read More]
Wednesday, 29 June 2011 02:09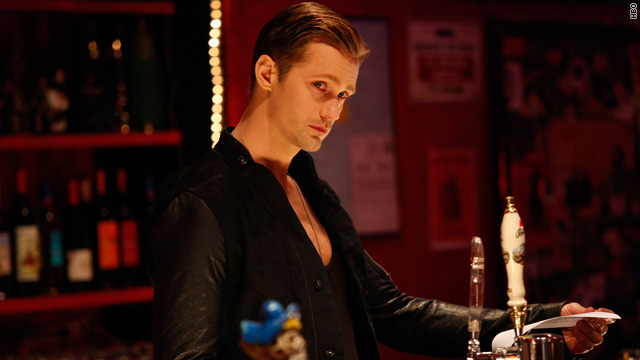 There's only one word to describe the first few minutes of last night's "True Blood" premiere: woof. We picked up where we left off when Sookie joined hands with her fairy godmother Claudine and vanished from Bon Temps in a flash of light to parts unknown. It was an avalanche of suck from there.
Sookie reappeared in a gauzy, watercolor alt-universe furnished with leftover set pieces from a poorly funded community theater production of "Romeo and Juliet." A party was in progress and the crowd was a mix of fairies swanning about and a bunch of hapless, fruit-eating mortals who were presumably gifted like Sookie. Among the guests was Barry, the telepathic bellhop from season 2, and Sookie's late grandfather, Earl Stackhouse. [Read More]